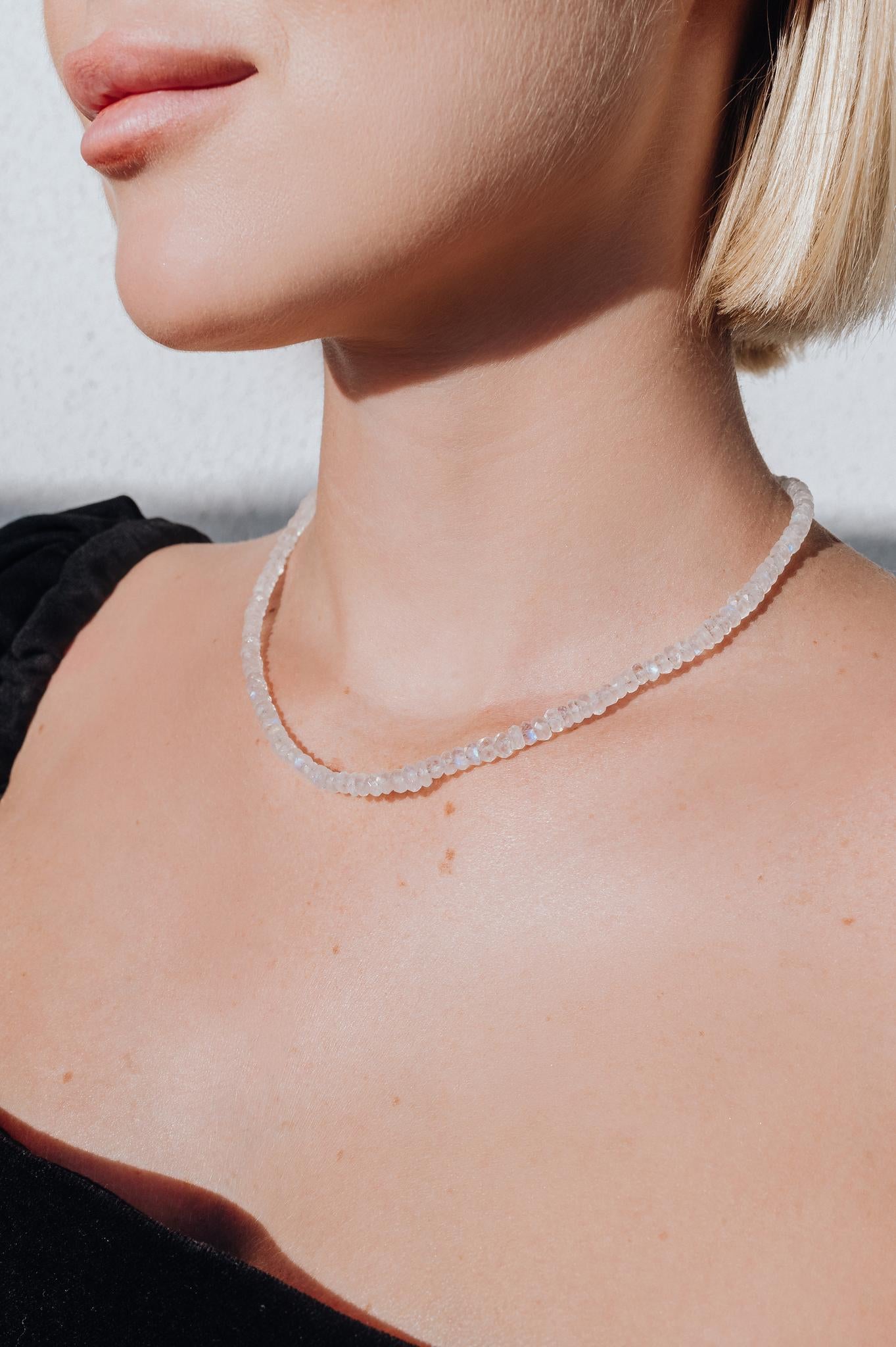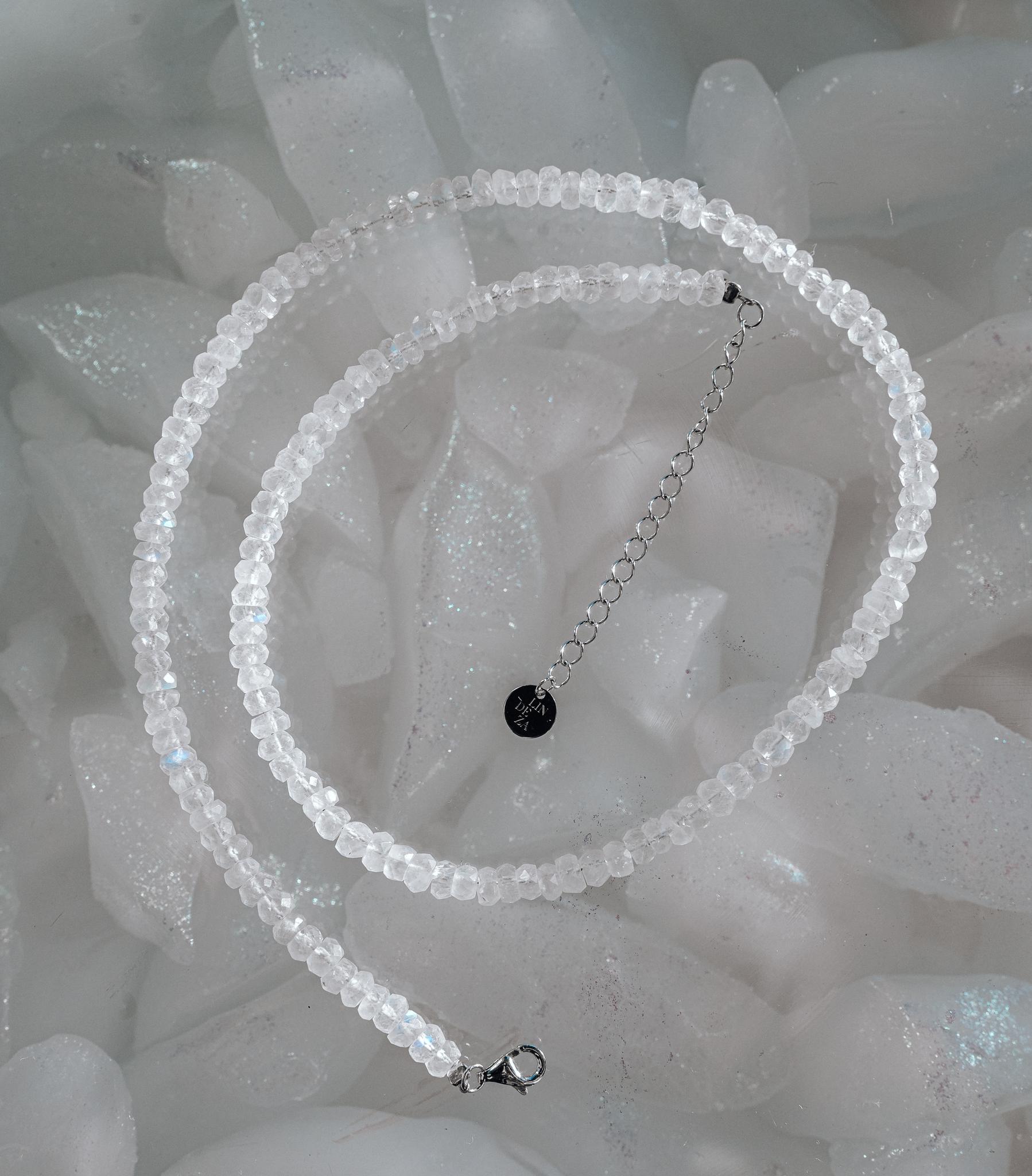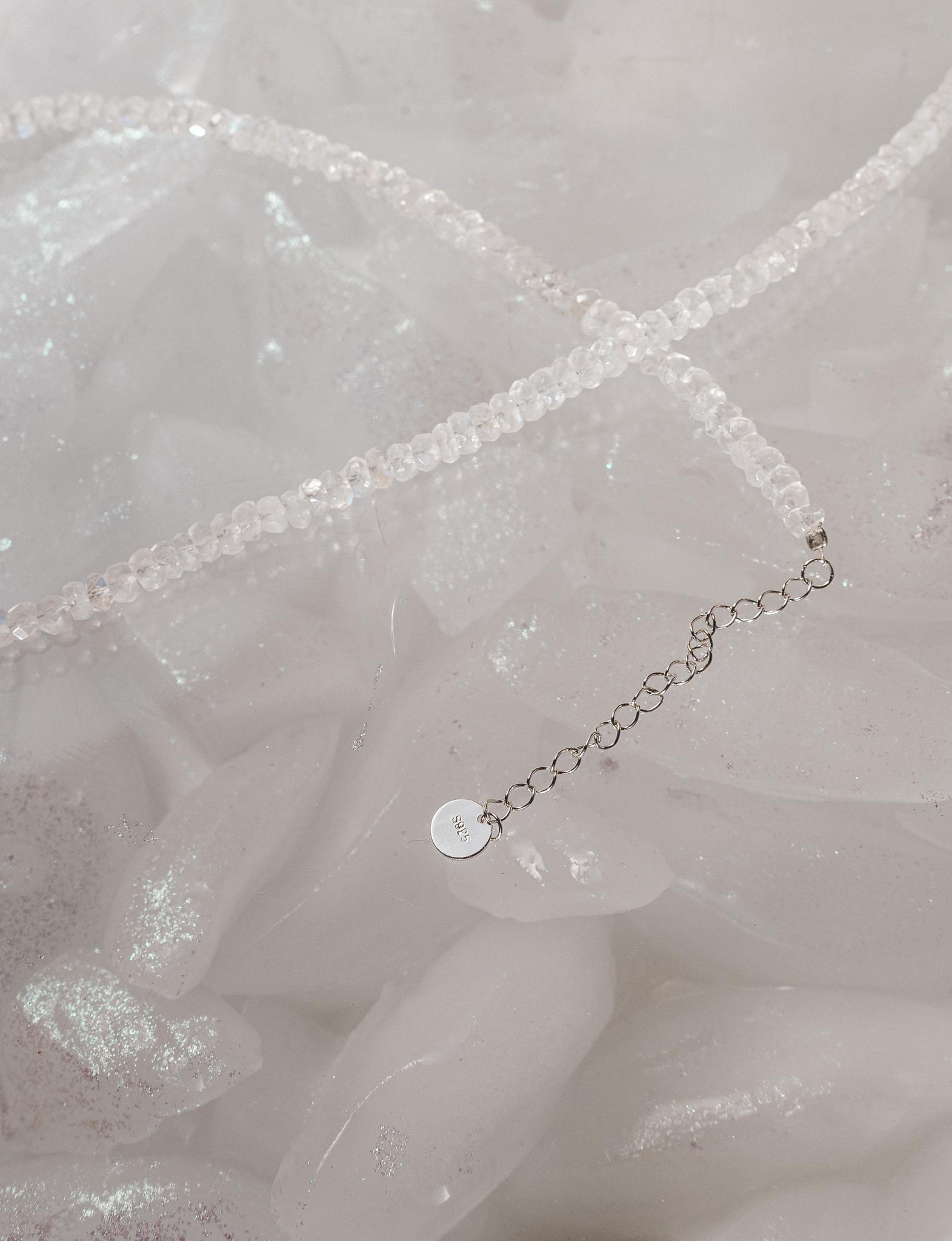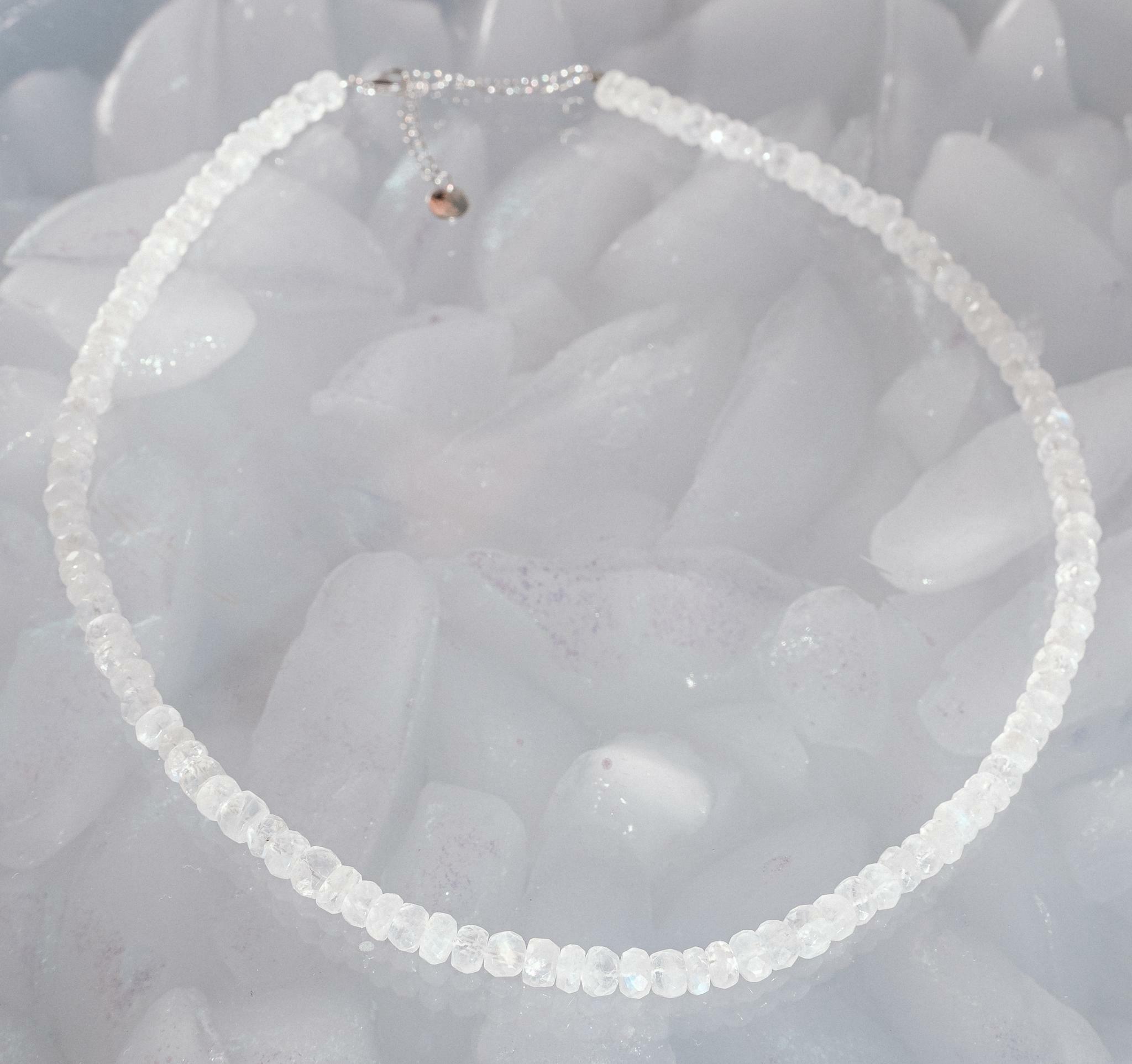 Moonstone silver necklace 4-4,5 mm
Description :
Handmade product
Stone: rainbow moonstone (India)
Metal:  sterling silver 925, rhodium plating
Length: 40 cm + 5 cm adjustable chain
Stone size: 4 - 4,5 mm 
Shape: faceted
Each piece is unique and never repeats itself. Items may differ in shapes and sizes as we use 100% natural, unpolished, raw crystals which never repeat. 
Stone for "new beginnings". Moonstone is a stone of inner growth and strength. It soothes emotional instability and stress, and stabilises the emotions, providing calmness. Moonstone enhances intuition, promotes inspiration, success and good fortune in love and business matters. 
This mineral unlocks your inner Goddess. It helps to open up the heart chakra, strengthens, feminine energy promotes clarity, and balances emotions.
Moonstone silver necklace 4-4,5 mm