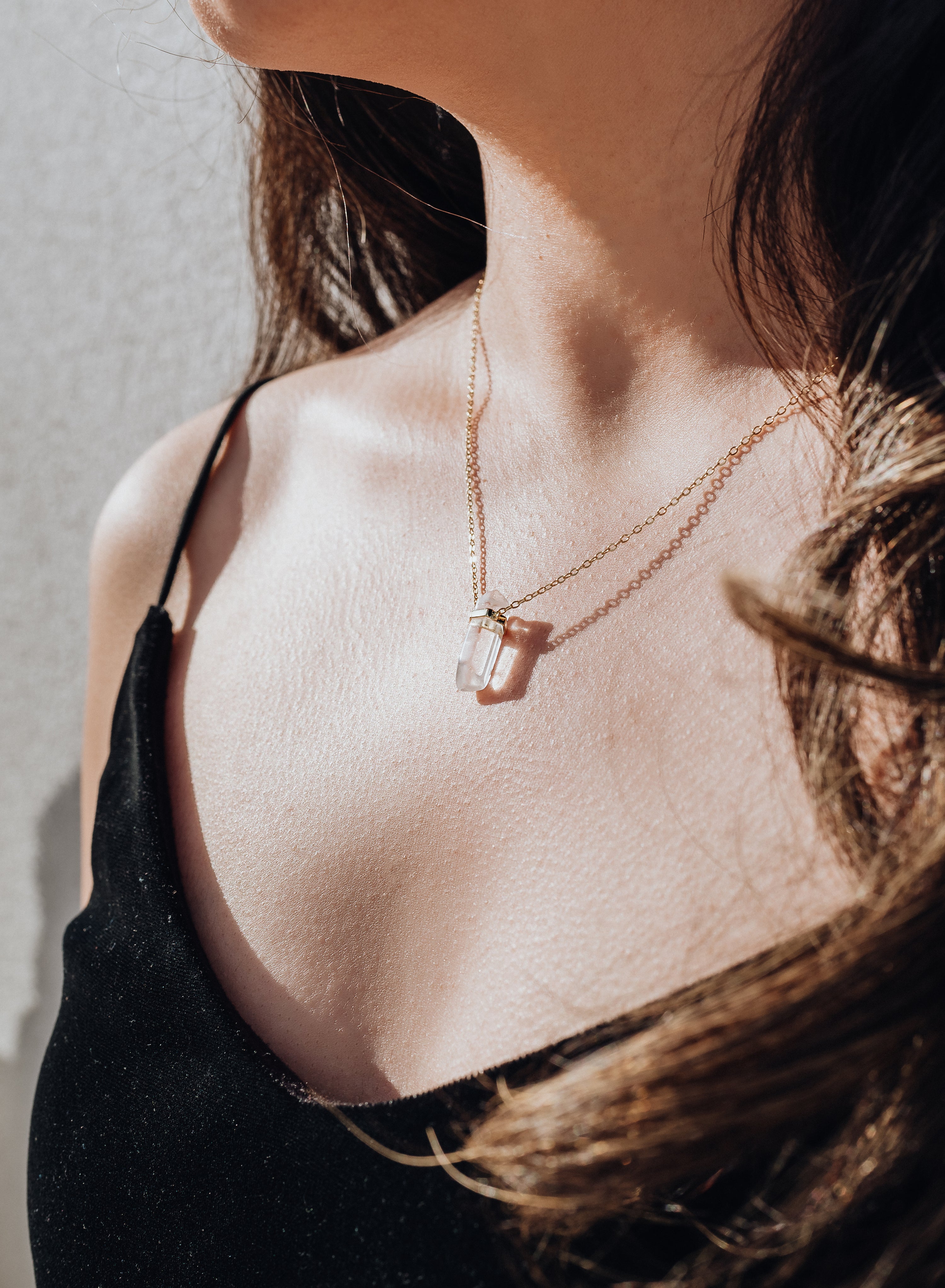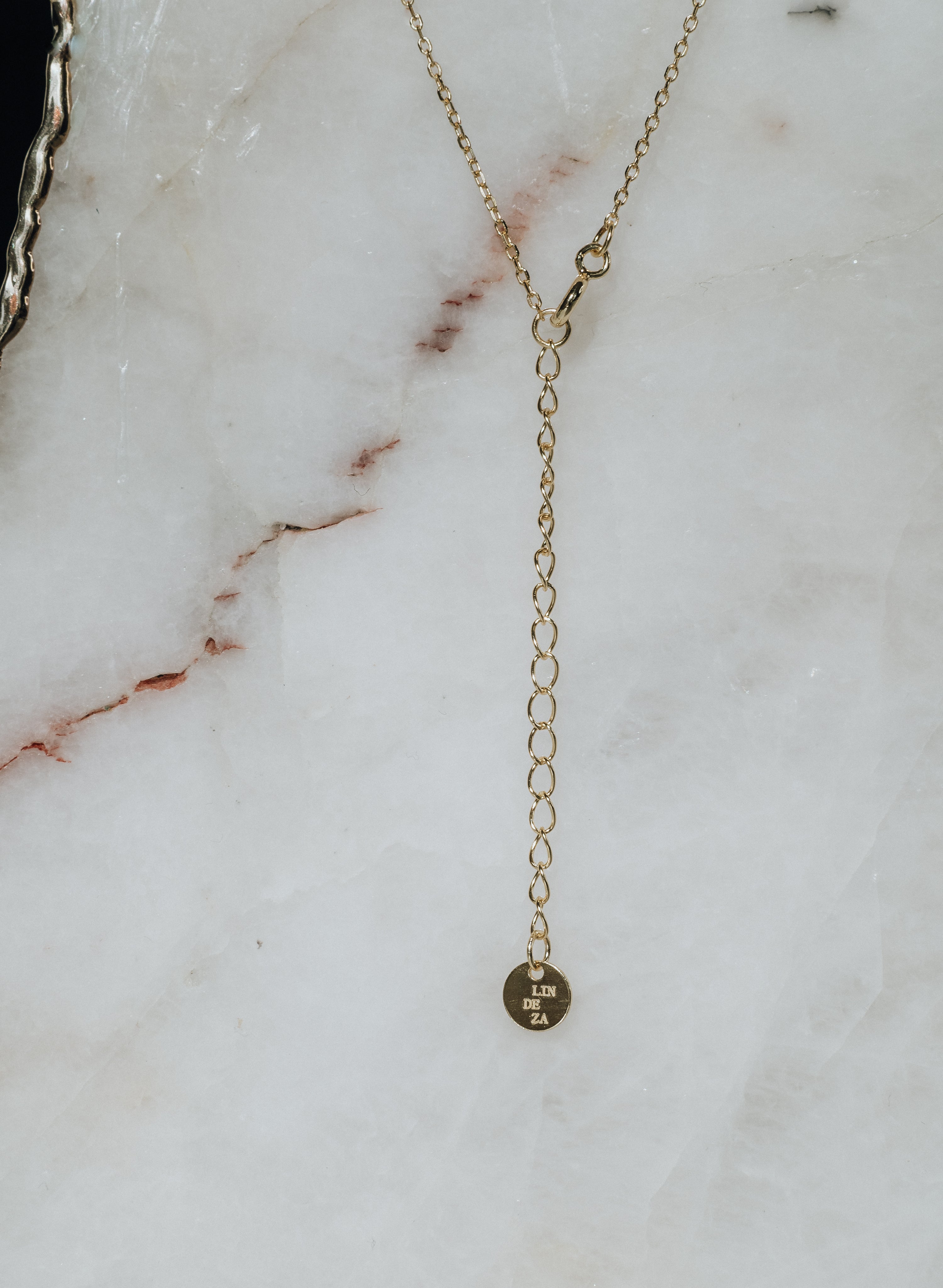 Clear quartz sterling silver necklace
Description:
Handmade product
Stone: clear quartz (India)
Metal:  sterling silver 925 + 14K gold plated
Length: 40 cm + 5 cm adjustable chain
Stone size: 2 cm
Shape: point

Each piece is unique and never repeats itself. Items may differ in shapes and sizes as we use 100% natural, unpolished, raw crystals which never repeat. 
Clear quartz is a powerful crystal with a very restorative and amplifying energy. It has the ability to enhance mental clarity and help with emotional stability. It's also often used for manifestation and can help create more focus and clarity around a desire.


Clear quartz sterling silver necklace