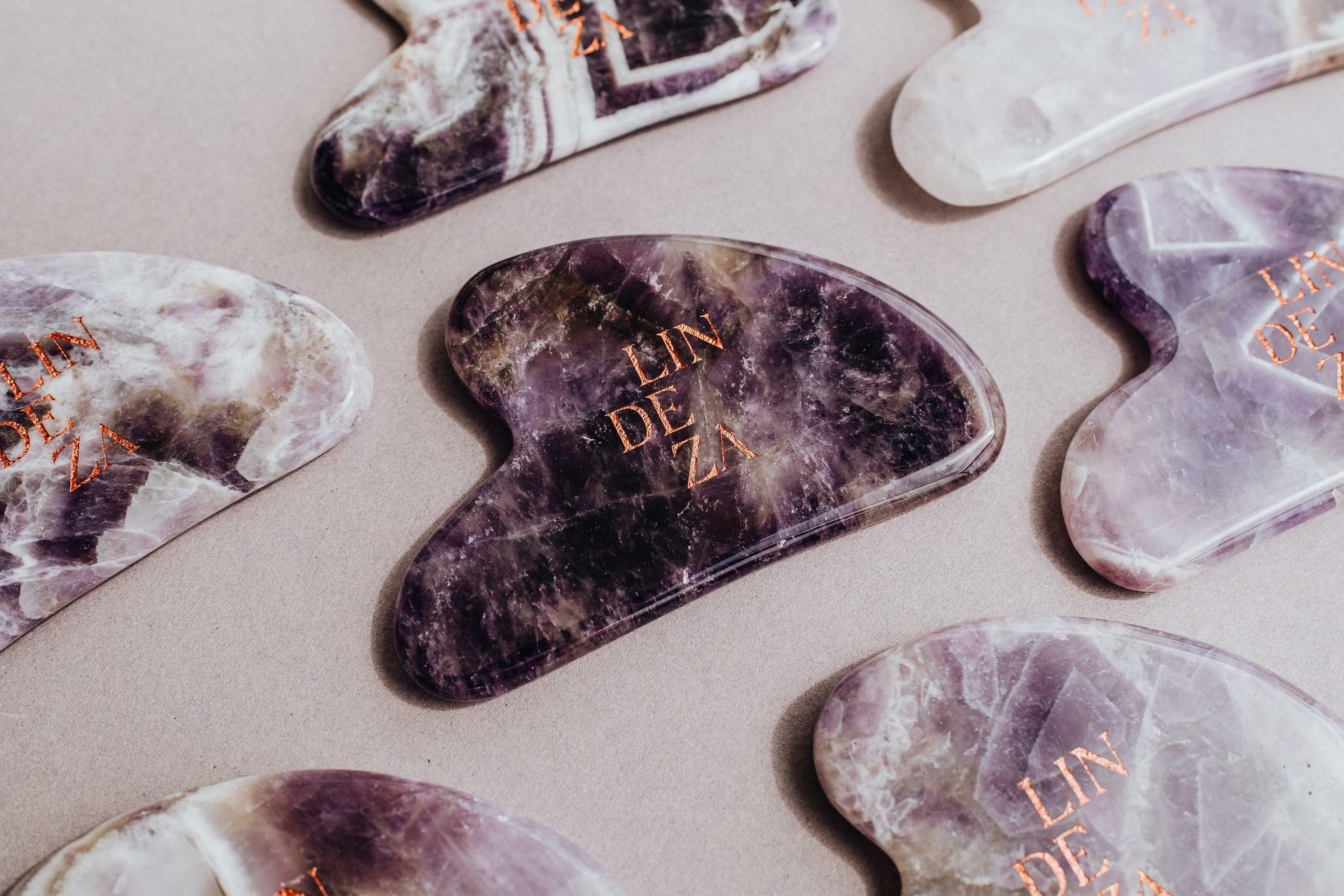 Description :
Gua sha is a natural alternative therapy asian medicine tool which involves scraping your skin to improve your circulation. This ancient Chinese healing technique offer a unique approach to a better health. 
Natural stone beauty tool 
Amethyst
5,5 - 8 cm 
Improves blood flow to the face
Reduces puffiness 
Natural facelift
Relieves face tension 
Mood boost
Relaxation treatment 
You can use a gua sha on the face, body and scalp, and it's best to use with water or an oil – but never on bare skin.
     Due to natural formations in the stone, each piece will be unique